Celebs are all about the magazine face time today:
Mimi's all over the pages of Interview magazine talking about what else than her closet, nakedness, and butterflies: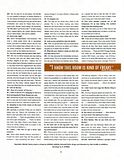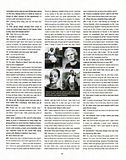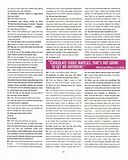 And here's a few of her outtakes:
Source: Mariahdaily.com

The comeback is near.


Sources are reporting that El Debarge is sittin pretty in a LA County jail as of this minute thanks to some domestic abuse charges from Sunday. Get it together El. On another note...that throwback pic is f'in priceless.
Source: TMZ

Rihanna's on the cover of Atlanta Peach magazine:
Nice.
And because YBF loves fresh faces in Black Hollywood:
Hottie ATL Falcon Ovie M. is gracing the cover of Atlanta Sports and Fitness mag. Nice.

Bobby and Whitney are at it again. Story



Check out the "Shawty is a 10" remix ft. Fabolous here.