KiKi Simmons has gone full on modeling mode and is all over the pages of the new VIBE mag. she's showing off the new Baby Phat and KLS Collection swimwear...all up in the skrrip (yes, skrrip) club listening to T-Pain: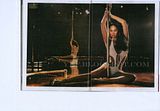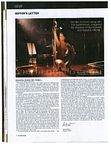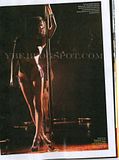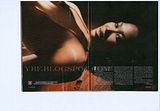 I can't even front...chick looks fabulous.


The Randomness:

Check out Kanye's new track "Bittersweet" ft. John Mayer.


Chrisette Michele's I AM album release has been pushed back to June 19th.


Here's the trailer for American Gangster ft. T.I., Denzel, and other folks.
******************************************************
ATL Recap:
I hit up the ATL this week for the Shosommo/Big Tigga Fashion show events and Celebrity Basketball Game. However, all the events were cancelled at the last minute thanks to some monetary issues on their end. (And no...YBF had nothing to do with all that). So y'all know me and my peoples made it a free vacay, handled some business, and had some fun times. How else would I have been shoulder to shoulder with Jazze Pha and see and hear him get shot down LOUDLY by chicks in the club? Or NFL ballers out and about with chicks who aren't their main chicks? It was indeed a drama filled week...and that's how I love it. Other spottings: Tigga hosting the party at Compound, and Keyshia Cole (wearing an all white farm girl sweater outfit in the hot ass club), Chingy, and Luda all in the DJ booth performing to their songs.