I'm back in DC so posting will resume to normal status.
The VIBE Magazine 150th Issue Party went down at Cipriani's in NY last night:
Bre's fab self and Joe Buddens kicked it at the party.

Steve Stoute and Danyel Smith (EIC of VIBE) were there.

YBF chick Dani Evans got her Top Model on at the party:



Not feeling that pink blush, but she's still fab.
Swizz Beatz

Word has it that Tocarra and Michael Kyser are a new couple. They were extra lovey dovey at her b-day party a few days ago.



Kimberly Locke was there showing off her post-Celebrity Fit Club body.
What in the greasy hell?!:
Diddy...come get ya chick. Laurie Ann is looking the plum fool and I know she thinks this ish is cute.




Ummm Taraji...back up off of Idris. This is not a game.
And NY Giant Derrick Ward was there. Yummy.
The premiere of Reign Over Me went down in NYC last night:

Jada Pinkett, who plays Don Cheadle's wife in the movie, arrived at the premiere looking fab.


And her hubby Will was there to support. Too cute.

Don Cheadle looked casual but nice:


Oh Taraji. Me no likey this look right here.



It's official:



Ray-J and Kim K.'s sex tape hits stores and online today over at Vivid enteratinment's site. They don't care that Kim's lawyers said cease and desist the sell of the DVF. Those folks are even offering Ray-J a 4 picture movie deal to direct 4 pronos. Hmmmm I'll wait for the bootleg.


Sanaa Lathan looked fab at a Fashion Week event in LA:




Loves it.

And Spike Lee, his wife, and Q-Tip were spotted at a Knicks game the other day:


Rumors circulated a while back about Game and a new baby momma he got pregnant right after (possibly during) his engagement to Valeisha Butterfield. And now there's proof: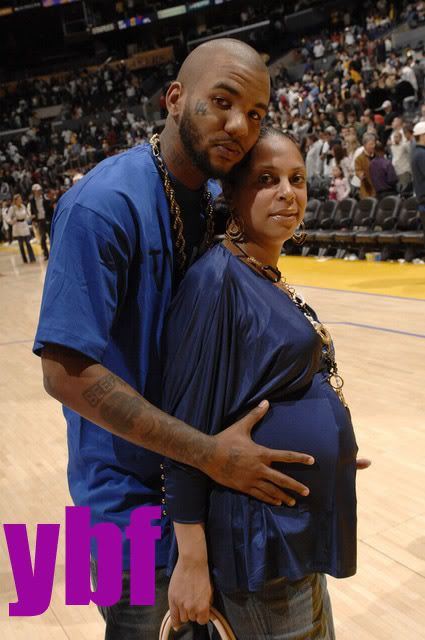 Her name is Tiffany and she's a former L.A. school teacher. She's the one he brought to the Waist Deep premiere a while back:



And speaking of exes, sources tell me T.O.'s ex Felisha is now dating Henry Simmons:

Apparently they've been living together for a while and no longer keep it on the hush. Real interesting.


Stay tuned!