YBF chick Nia Long hit up the world premiere of Premonition this weekend in Hollywood:



Nia stars in the movie alongside Sandra Bullock.


Cici and Selita were spotted at the Victoria's Secret Spring Break event in Raleigh recently:



Of course Nick had to be by his chick Selita's side. I'm just really mad at those 1989 shorts Selita's rockin'.


Kerry Washington looked fabulous at the Women's Project's 22nd Annual Women of Achievement Gala at the Pegasus Room in NY:


She just can't let go of those shoes huh?
Our fave YBF Danity Kane chick is featured in the May issue of KING: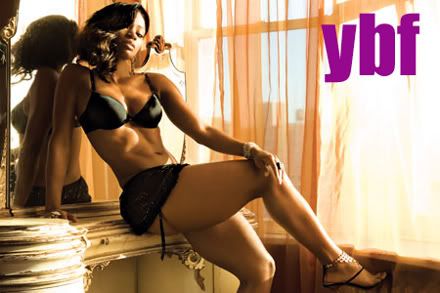 D. Woods is a member of the CGU and she's oh so fabulous.
Speaking of D. Woods, her sometime jump off Llyod was everywhere this weekend:
He hit up 106 and Park to promo his new album Street Love.
Musiq was there too:
What you doing right there Rosci??


And he also launched the Entertainers 4 Education Alliance Inaugural In Theatre Event Series at Lincoln Square theater in nyc yesterday. And yes, that's the infamous Miss Jones he's cheesin' with.
Ne-Yo hit up TRL to kick off the weekend:
Look what the hell Omarion done started. The Mr. Rogers jacket is not a good look peoples.Dallas Austin's 2nd Annual Don't Stop The Music Gala went down this weekend:


Gabby looked hot as always at the event.

T-Boz was there with her man Takeo Spikes.
Cathrine Brewton-BMI, Orlando Jones, Gabrielle Union and Dallas Austin

Fun times.