Friday just brings out the craziness in everybody. This morning
Kelis was arrested by two female cops posing as prostitutes
. Apparently she went Foxy Brown on their asses and started shouting racial and outrageous profanities to them. This all happened outside in the South Beach nightclub district. WTF is up with crazy heffas and Miami? Anyways....she was arrested after she violently charged the two cops/prostitutes (yes...they were on the job...I hope). So it's official. After her stint above during All Star weekend and this foolishness right here--Kelis is on that sh*t. Mr Jones....come get ya wife.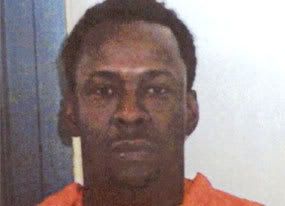 And Bobby Brown, his bro Tommy, and Hot 99.5 are acting the plum fool. Tommy posted Bobby's bail of $19,150 Wednesday night, but did so on behalf of the DC station Hot 99.5. Why? Because they copped a deal with him that he hosts a show on the station for a week....in exchange for the bail posting. Damn. Now this is what I have to listen to when I get in my car everyday? Could be pure comedy or true sadness. Either way...Bump Wendy Williams. I can't wait till his radio hosting stint starts. I will definitely keep y'all posted on the tomfoolery we all know is about to ensue.
And now he wants to straight punk 99.5? I hear he's saying he purposely pulled one over on them just to get them to post bail. Whatev. Keep it funky Bobby. You can't afford child support let alone a team of lawyers. You know ya ass needs a job...