Janet is looking fab on the upcoming cover of VIBE Vixen:
She talks about Michael, plastic surgery and starting a family with Jermaine Dupri, if he wants one... in the April/May issue of VIBE VIXEN. Get some love from Idris Elba and go behind the scenes with gossip radio queen, Wendy Williams. Pick up your issue on April 3.

Eve also stepped out looking fabulous at Self Magazine and VH1's Hollywood's Tightest Bodies at Tenjune in NYC last night:


I typically don't like black stockings under an extra summery white dress...but for some reason...it works.
Halle hosted MuchMusic TV in Toronto yesterday to promote her new movie Perfect Stranger.
And Naomi is clearly turning community service into a fashion show. Today is Day 4.Are you serious Snoop?

The Danity Kane chicks are gracing the cover and pages of the upcoming ussue of Dub magazine: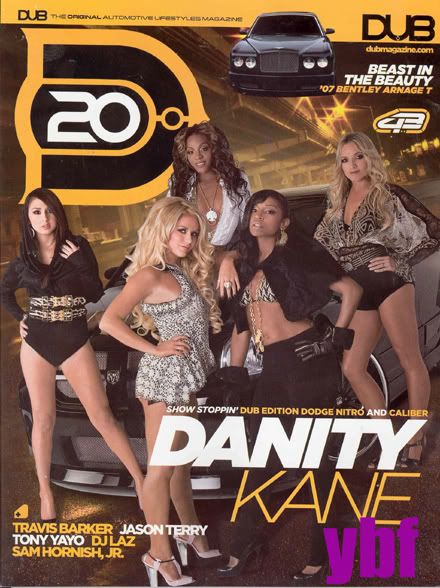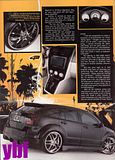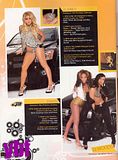 Is this an audition for Pimp My Ho? They could do much better. I'm not impressed.
Rachel Roy and Iman hosted a Celebration of the Rachel Roy Collection at Saks Fifth Avenue in NY last night:
Is that a smile I see Dame? Finally.
Eva Marcille hit the runway at L.A. Fashion Week's Monarchy Collection Fall 2007 show yesterday:


Bad chick indeed. Glad to see somebody's doing big things with that Top Model status.
Some celebs hit up the Heat v. Hawks game in Atlanta last night:




Monica and her son Rocky/Lil Rock kicked it courtside with Gary Peyton pre-game.


And she brought her brother along.

And cutie CHarles Woodson of the Packers was there too. Nice.
Speaking of b-ball, GQ and NBA presented Court-ture '07 last night in a fashion show:

Jevon Kearse
Word has it he gets around with lots of industry chicks. I'm not surprised.
Nik was there too.
And some ballers modeled Jared M. clothing:

Kenyon Martin was looking HOT.
And Antoine Wright (who went to Texas A&M with me) hit up the modeling gig:



I'm so mad at those socks right now.



Moving on...
J-Lo received Multi-Platinum Discs for her album Como Ama Una Mujer in Madrid, Spain yesterday:
That was quick.




~~~~~~~~~~~~~~~~~~~~~~~~~~~~~



AOL has all kind of Full CD Listening Parties going on:


Jennifer Lopez, 'Como Ama Una Mujer'

Joss Stone, 'Introducing Joss Stone'

Marques Houston, 'Veteran'

Baby Boy, 'Across the Water'

Young Buck, 'Buck the World'

Crime Mob, 'Hated on Mostly'


Stay fab!