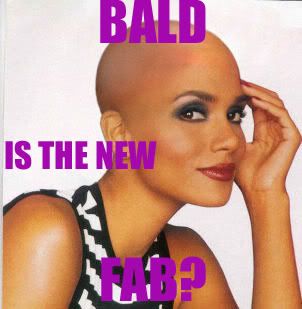 Word has it Halle B. is about to go bald for the movie version of "Nappily Ever After". It's the movie version of the book. This pic isn't real but I can only hope she doesn't look like the foolywang material that is Britney.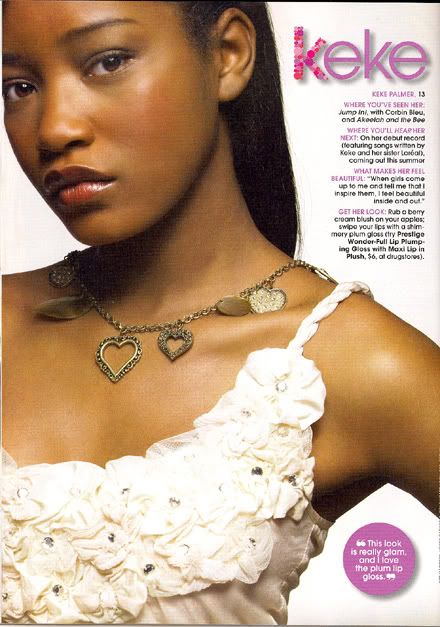 Fab chick KeKe Palmer is featured in the new issue of Cosmo Girl.
Trey Songz was spotted out in the streets of NYC yesterday:
Oh Tocarra. That haircut is not for you boo.
Mama Tina says
Beyonce needs to sit her ass down and have some grandbabies. Y'all know I loves me some B...but dammit I agree. As long as she waits till after Essence Fest to make that lil decision.Too fab YBF chick Jill Marie Jones was spotted out and about in LA:

Work it Toni. Gotta love her.

The Randomness:
WTF Scary Spice?!

Dlisted says

that chick named her baby Fortuna Daphne Bay. Double boo.
This is why I loves me some Whitney.

Check out the preview

of the casting episode for MoNique's Charm School.