Here's some pics from Chris Webber's Golf Tournament and auction/dinner/soiree Saturday night:

C-Webb had his celebrity friends hit up the Charity Golf Tournament.
Oh that Doug Christie...if you thought his wife Jackie was just crazy for tv....think again. Chick was his siamese twin ALL WEEKEND and was not leaving his side for a second. Dude can't even breathe. Note to Jackie: Nobody wants your hubby boo.
Omarosa was there trying to get attention as usual.
And at the Soiree:
Zab Judah kicked it with Ms. Spinderella.
Chris and his date looked cute that night.


Fab chick Gabby hit up the event.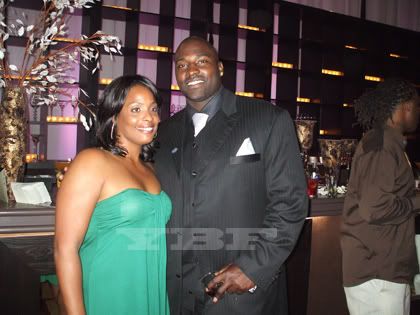 Talib Kweli was there with his fiance:
She was flashing that ring every chance she got.
Mr. Nasir was there looking dapper:
Lil Mo actually looked pretty cute in her dress. She hit the stage later on in the night to perform and she brought her new fiance who's part of her band up there with her.
Tichina Arnold showed up looking so fabulous:



She chit chatted it up with Lil Mo.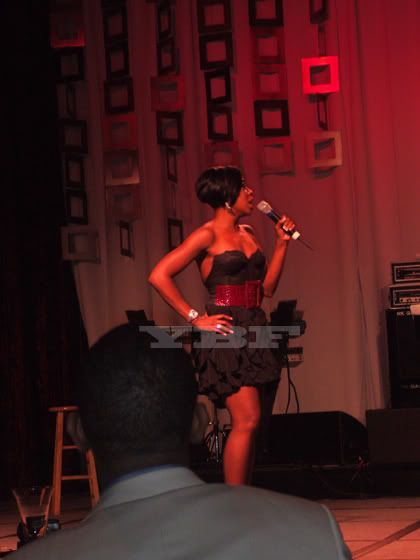 She also busted out with an imromptu performance.
Regina King and Mark Curry cracked jokes during the auction.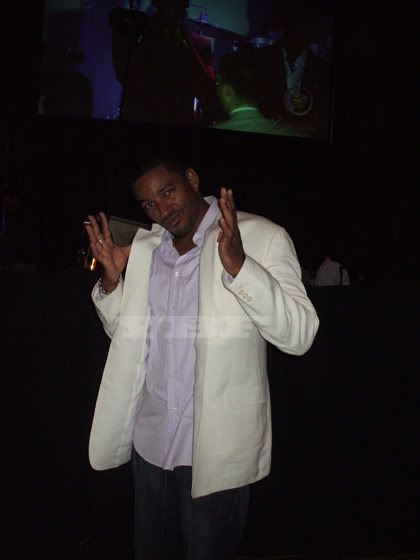 Self proclaimed YBF fan Laz Alonzo looked so hot at the event. Yes ma'am.
It was damn near a Martin reunion with Carl Payne there too:


Omarosa
Rapheal Saadiq performed:



And Rip Hamilton was there too...sans his girlfriend.


Check out some videos of the performances over at the YBF video channel.
Shout out to Tiaka and Full Bloom for a fabulous weekend! Keep it fab peoples!