Because some of y'all are still kickin' it on the comp....
B's birthday is tomorrow and of course the other 2 stepchil'ren
came out to serenade her
at her LA concert last night. Shout out to YBF reader Mercedes for sending in her personal pics: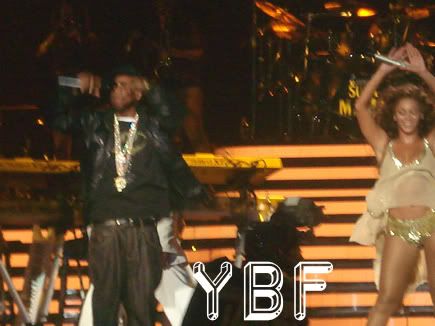 And since this was the concert for the dvd taping...y'all already know J hit up that piece too during "Upgrade U". She's turns 26 tomorrow...let the doubts begin. YBF chick Queen Latifah is all over the pages of Ebony's October issue: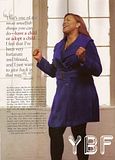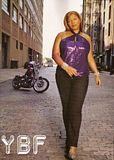 Hot. And she's talking about her new plus sized clothing line called The Dana O. collection and her new cd Travelin' Light.
And congrats to hardcore YBF fan Jocelyn for making it into the Cover Girl "Real Women" ads in this issue.
Pic: Buzz Foto
Rih Rih was spotted out grocery shopping yesterday. Cute laid back Labor Day look. And finally that boot is gone.