Celebs turned out for the Recording Academy celebration for Jimmy Jam becoming the new Chair of the Board last night in Malibu:

Janet came out to support of course:
And Cookie and Magic were there too.
Check out stills of Will Smith on his new superhero action movie Hancock:


MiMi thought it was a good idea to show up to a Jury Duty stamp unveiling event like this:


Hopefully she's praying a real stylist would come knock her ass out, take her closet hostage, and demand she do better.




B is topping
People's 10 Best dressed in '07 list. There's some suspect folks on that list though. I beg to differ on about 8 of them.
And folks hit up the Allhihop.com Rebirth of Hip Hop Kick-Off Party hosted by Diddy and Russell Simmons last night:




And Alesha Rene posed with Kevin "I'm Melting" Liles.
New pics of Kanye's LA minimilistic but beautiful home are all over an interior design mag: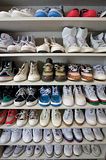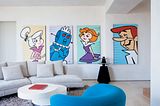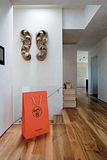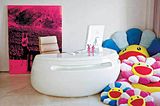 The photog is Art Gray. There's something really hot about all this.

Here's some stills from Mya's new video for "
Ridin'
":
Her new release date is October 23rd and it's supposedly final. We'll see.
Stay tuned.....