Jamie Foxx thought it was ok to rock 2 shirts that clearly cut off his circulation at Will.I.Am's "Songs About Girls" album release party last night at Post Meridien:
Unique was there too. Snaps for the kids.



And Key Key Cole had her album release party in the NYC last night:

Can't say I'm feeling the slightly stonewashed denim jumper but the hair is hot.


And Queen Latifah had her signing event for her new album "Trav'lin' Light" at Virgin Megastore in Times Square:
******************************************
The Congressional Black Caucus Foundation's 2007 Annual Legislative Conference kicks off today here in DC. And as part of the Emerging Leaders Series, I'll be speaking on The New Underground: Undercutting the Ol' Boys Network for Creative and Financial Freedom panel Friday morning. If you haven't registered, get it in your life.
And this Thursday: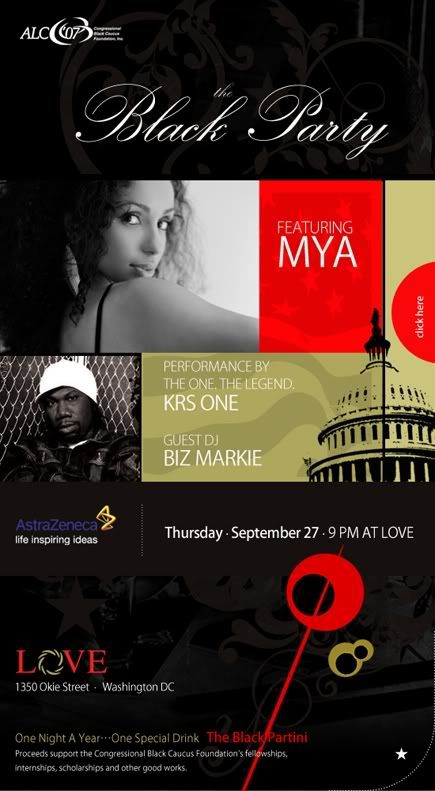 The annual celeb filled Black Party will be on and poppin' as usual. I'll be there so come holla at ya girl.
Stay fab!