It's Father's Day so you know what that means. A post chock full of celebrity dads:
Russey Simmons and his daughters Aoki and Ming Lee
Let me stop....
Will Smith and his son Jaden Smith
Lenny Kravitz and his daughter Zoe Kravitz
Ludacris and his daughter Karma
Tiki Barber and his son
Boris Kodjoe and his youngest son Nicolas
Brad Pitt and his daughter Baby Z
Terrance Howard and his kids
Throwback pic of Papa Knowles, Beyonce, and Solange

Diddy and sons

Xzibit and his son Tramayne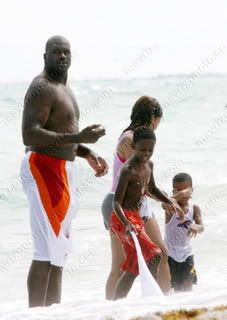 Shaq and a couple of his kiddies



Happy Father's Day to all the YBF dads. Have a FABULOUS day!