B threw an exclusive $400k party at Paper Moon this weekend in London. She specifically asked for her guests to be able to sip on a ridiculous amount of Rum Punch:


What are YOU hiding from Angie?


Hmmm this tipsy stupor doesn't look familiar or anything. Anyways...party it up B. Jay flew to London last night after the MTV Movie Awards to watch her perform at Wembley and now rumors are circulating...once again...that he's proposed.
Congrats to Lebron, The Cavs, and part owner Ursher for making NBA history and making it into the NBA finals this weekend:
Ursh brought Tameka and his soon to be stepson along:
And performed:
Daddy Bron had moms, Jr., and preggers fiance Savannah in tow:

Awww. Congrats to everyone.
Ummm thong sightings....

Paula Abdul
DO NOT WANT.
Halle B. has been spotted everywhere with her Gustto Big Baca handbag. Clearly she loves it...and so do I.

Guess who's coming out with a new LP?:

Oh yes. Adina "Freak Like Me But I'm The Daughter Of A Pastor" Howard. She's releasing her 3rd album called Private Show on June 26th. She has a new single called "Picture This" over at
her myspace page
.


The 1st Annual Team-Up LA Charity Bowling Tournament and Afterparty went down recently:

No sir.
Where you been Bryce?

Hello Nicole Murphy's boob job.
YBF chick Denyce Lawton was there.
Pics source: TC
And Ray Lewis was there. Something is so off about this dude.


The reigning publicity slut is covering the upcoming issue of Complex mag: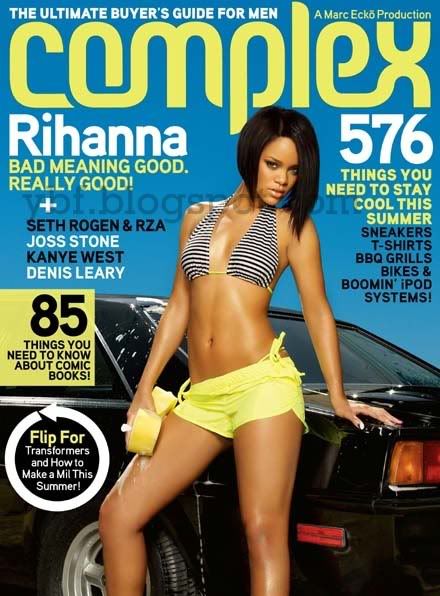 Did you feel [Jay-Z] was too hands-off as a mentor?

He threw me out there but he guided every step of the way. He told me that the only way people can get to me is through my circle. If my circle is phony, then stuff will get to me.

What stuff?

The rumors. You don't need people making you believe certain stuff.
That's why I keep my best friend by my side all the time.

Probably the smartest ish this chick ever said. You can catch the behind the scenes video for the shoot
here
. The issue hits stands June 12th.

The Randomness:
An Eve/Queen Latifah collabo is in the works. Story
I've had "Kissing Game" on repeat since I heard about this.