There was a whole lot of swagger jacking going on last night....



Tiny rocked the frilly purple number the night before Larissa/Bootz rocked it at last night's BET Awards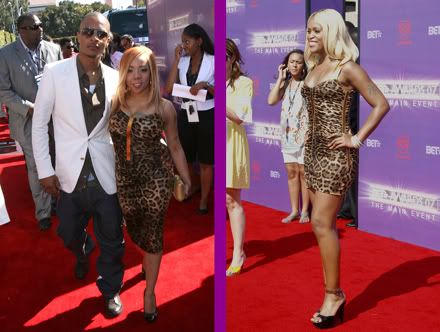 Tiny and Eve rocking the same Dolce and Gabbana dresses on last night's red carpet
Too much foolywang for me to judge. So you do the honors....



Kylie Minogue's performance last year


B's performance last night



WHO RAN IT?!