I purposely stayed far far away from Fur nightclub last night here in DC. Why?




Because ish like this was in town throwing a party for no good reason. WPGC was a sponsor so y'all know Big Tigga was happy to see his friend Deelishis. Damn Buckeey.....just...damn.


Y'all see what FOL started?


Wayne, Baby, and Ricky Ross were here too:



Everybody looked like 1 big ass bowl of Chex Mix Crisp Mix. Crispy asses.....






As if this whole Usher v. His Biggest Fan insanity wasn't enough...
TMZ
has the actual letter demanding the owner of the Usher fansite to turn over her website to LaFace...or else they'll sue. So Ursh wants one of his own fans to give up her own sh*t to him after he insulted her in the media? All because Tameka put that matured voodoo on him? Boy stop.


Note to Rih Rih....when you and your people tip off the paparazzi letting them know where you're at so you could have a photoop....make sure your "candids" are believable:





She dined semi solo at De Silvano restaurant n NYC yesterday.

Fab chick Thandie Newton hit up the Grazia O2 X Awards in London last night:



JD and Da Brat attended the party hosted by Michael Mauldin (JD's dad) for his charity:


*Sigh* Yes...I know that's Chris Kelly of Kriss Kross and no...his supposed alopecia condition is still no excuse for that foolywang material.

Key Key Cole and Diddy hit up 106 and Park:


With cutie Mario Winans.
Diddy's been trying to blow these B5 boys up for years. I mean...damn...aren't they all too grown for that early Jackson 5 wannabe gimmick anyway? And I been asking for a long minute now why are these boys still here (remember
this
,
this
, and
this
) and I still have no response. If Ding Dong Diddy would have put a quarter of this effort into folks like 112 and Cherri Dennis we would have some good ish to listen to these days. I'm just sayin'....



I'm so disappointed: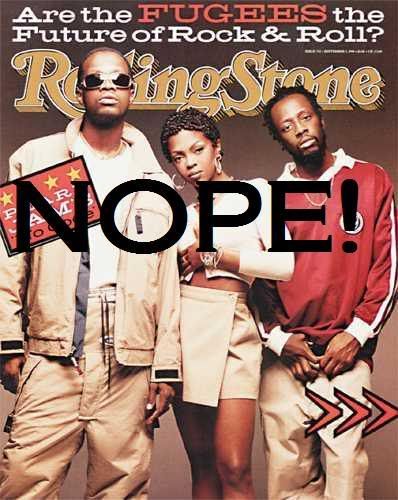 Pras tells Billboard.com that the much delayed
Fugees reunion CD is now off the table completely. "We went in the studio and recorded a couple records that were incredible," he said. "But, to put it nicely, it's dead. Me and [Wyclef Jean], we on the same page, but Lauryn [Hill] is in her zone, and I'm fed up with that shit. Here she is, blessed with a gift, with the opportunity to rock and give, and she's running on some bullshit? I'm a fan of Lauryn's, but I can't respect that."

My fantasies of reliving the good times of the mid 90's have been shot to hell. Get it together Ms. Hill.
Stay fab!