Celebs are killing me these days. Ursh of all people should have known the media circus he was stirring up when he PURPOSELY put his business out there in the first place. You aint fooling nobody Ursh with
this new "open letter" about leaving you and Tameka alone
. I would have more respect for you if you just admitted that you put your business out there for publicity purposes like you always do when you're about to drop an album (I know the truth....don't have me put you on blast even more). This "leave me alone" role is really starting to get old. Next up he'll be leaking their sex tape (Eww.) talking about he doesn't know how it happened. Watch....

All you Trey Songz fans will be happy about him being all over the pages of the new Flaunt mag: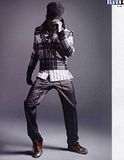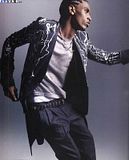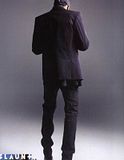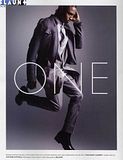 He's a cutie.
Here's Prince's official album cover for Planet Earth:

Prince's first single is "
Future Baby Momma
". Planet Earth hits stores July 24th.






According to Starpulse, "Rapper/producer Missy Elliott has tipped Oscar winner Jennifer Hudson to play her in a Hollywood movie of her life. The 1 Minute Man star thinks the Dreamgirls actress and former American Idol contestant would be perfect to take on her life on the big screen. She says, 'Being as she's a heavier-sized artist, she is in the same lane as I was when I first came out. She'd be closest to me.' " Oh really?




The Randomness:
There are sooooooo many things I could say about

this "Gullible" video

right here...but I refuse to entertain this ish anymore. Lonely people who try their damndest to put their business out there to get attention...then retract things they say they do (like sexing up Weezy and Ne-Yo) because they get scared of the response...deserve no YBF face time. Boo. This heffa wasn't screaming about how gullible folks were when she was asking them to buy her damn book. And don't think we didn't hear you playing ya man Weezy's "Prostitute" song in the background and you screaming out "Weezy" at the end. I'm sure he threatened your life after that Eddie Winslow video and you weren't gangsta enough to keep that piece up. So when you make up your mind on whether you're a jump off or a reformed ho...we might give you the time of day 'round these parts.....
Wanna know Kelly R.'s beauty secrets? Glam has them

here

or click the Glam banner at the top.
Have a fabulous Friday the 13th!