This heffa needs to be cell mates with Parasite Hilton. Apparently
she almost ran over some pedestrian chick and a baby
the other day while she was driving her silver Range. Please keep in mind Fox Boogie hasn't had nan a license in months. I guess the rumors of her being broke have some truth seeing that she doesn't have a driver anymore. Get it together Fox.


B and Armani backstage @ her Milan concert Sunday
Word is the song that Beyonce will be singing for her Emporio Armani perfume campaign is "Diamonds Are A Girl's Best Friend". You can check out pics of her and the fam shopping in Milan over at

The Forums

. I wonder how mad she is that Rih Rih beat her out on Maxim's Hot 100 list (Rih's #8, B is #13) hitting stands Saturday.....JPS has finally learned how to dress like a rocker chick without looking like something that crawled out of a crack house:


She was at the VH-1 Rock Honors event. And surprisingly, this look works for her.KiKi was at the 29th Anniversary of the American Image Awards last night in the NYC:
Fabulous dress indeed.



Look who's loving the cameras while out with Daddy in Prague:




Zahara is clearly not shy of the Razzi.
Kelly and Mya hit up the Fashion Cares 2007 event looking fab: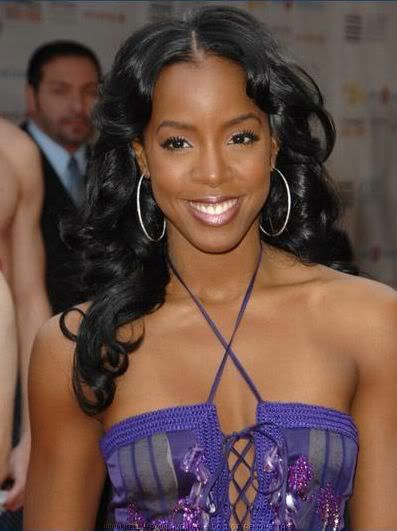 And they both performed:
That hair is NOT what that is Mya.
And backstage:


Pic source: TC
Damn. The Pussycat Doll reality show rejects are getting more play than the winner Asia. Damn shame.

The Halles was spoted out at the supermarket yesterday:
While I'm a proponet of hiding bad hair day roots and weaves...designer scarves don't always do the trick....Halle.

The Randomness:
And just when we thought men were smart enough these days to see through transparent females...Story