Q-Tip and Tyson Beckford hit up the Unruly Heir Private Launch last night:
And so was Keenyah. I see she's parlayed her ANTM reject status into party ho status.


Russell Simmons, Kimora wannabes, and the Rev opened a new Phat Farm and Baby Phat store in Madrid yesterday:


Nobody's wearing Phat Farm anymore Russ.What the hay...I like this chick:


Fab chick America Ferrera has insured her smile for $10 Million thanks to Lloyd's of London for Charity:

Nice.Gayle King and Musiq hit up the "Back to the Garden" Inaugural Black-Tie Gala to Benefit HealthCorps yesterday:

#1--Musiq is short as all hell. #2--What part of "Black-tie" didn't any of these people understand? Moving on...


Mama Hov got honored by the NY City Council yesterday:



Hov and Grandma Hov
According to the
AP
:
Jay-Z stopped by City Hall on Wednesday to watch his mother, Gloria Carter, receive a proclamation from the City Council for her "outstanding contributions to the community." Carter oversees the Shawn Carter Scholarship Fund, a college-focused charity created in 2003 to help people who might otherwise not have the opportunity for higher education, such as disadvantaged youth and nontraditional high school graduates. The charity also offers mentoring programs
and other services.

Nice.





Akon's trying to pull a Beyonce...my bad, alleged Beyonce...and lie about his age. He's been telling everyone in interviews and his label has made everyone believe he's 25. Thanks to him being incarcerated...and thanks to nosy ass police record snooping people...folks have found out his real age is actually 34. Doesn't that make
this
even creepier at this point? Anyways...his PR people put so much pressure on the editors of mags that they wouldn't allow the factual age in the magazine. But VIBE was brave enough to publish that he's 34. Whoever actually believed that 25 foolishness needs to be slapped.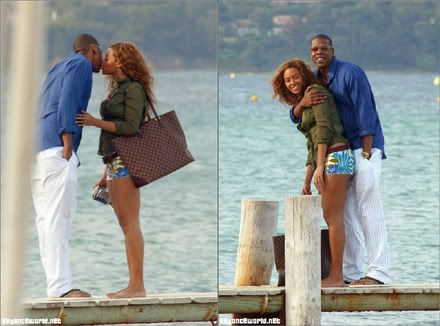 Yes, I was just in the mood for an old school Bigga vacay pic. Anyways, Giorgio Armani has announced that Beyonce Knowles will be the face --and the voice--of his next women's fragrance, called Emporio Armani Diamonds, due out in the fall. The singer will appear in both print and TV advertising and will sing her own rendition of a classic American song, according to sources close to the project. Armani's beauty licensee, L'Oreal, is apparently betting heavily on this launch, especially as a vehicle to refocus the Emporio fragrance business in the U.S.





Meanwhile...the stepchild syndrome is still in full effect for Kelly R. Her album release has inevitably been pushed back a week to July 3rd. Papa Knowles and Co. need to stop playin'. They know damn well this piece is really about to make a Christmas Holiday season debut. I gots nothing but love for Kellz but all these push backs right here...not a good look...at all.
Check out her brand new single

"
Comeback
". Me likey. Shout out to
That Grape Juice
for the link.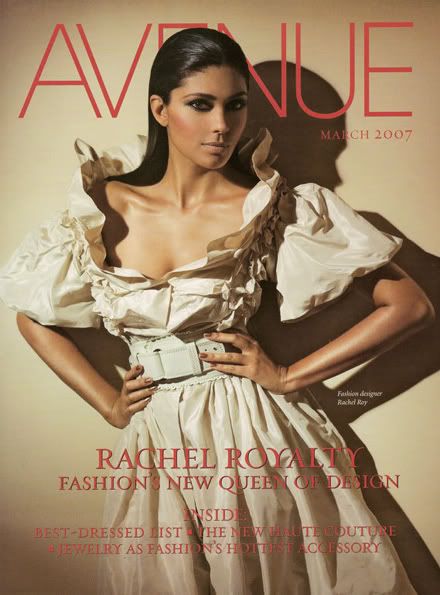 The most fabulous I have EVER seen Ms. Roy look....






The new cover for T.I.'s "
Big Things Poppin'
" single is here. The T.I. v. Tip album drops July 3rd.

In this month's issue of Complex mag
Sounds like Alexis has some sense. But stop playin' Kanye.


The Randomness:



I would have paid good money to see this really go down...
~~~~~~~~~~~~~~~~~~~~~~~~~~~~
It's about that time:
The winner of the

YBF/Def Jam Ne-Yo Ipod Giveaway

is

Che Washington

of Washington, D.C.! She won a fabulous IPod filled with both of Ne-Yo's albums. Congrats Che!!
And the winners of the YBF/Hennessy Concert L.A. Tickets giveaway are:
Tamara Davis
Brandi Mathews
Lemans Mebane
Shequeta Smith
Marisha Nolan
They all won tix to tonight's exclusive invite-only Hennessy Mixing event featuring a special concert performance by Kelis.
Congrats to all the winners!